Canadian Test Procedure for CEWs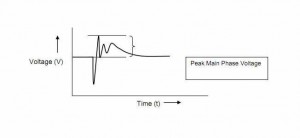 During 2009 and 2010 two Workshops on CEWs were held at Carleton University in Ottawa. International medical, police, scientific and engineering experts discussed a range of topics and concluded that a common test standard for testing CEWs was necessary.
Consequently as a result of these deliberations, an ad hoc group of experts from Carleton University, MPB Technologies, Canadian Police Research Center, and Datrend Inc. created a Test Procedure for Conducted Energy Weapons which addressed concerns of transparency surrounding testing of CEWs. That test procedure was subsequently published in the summer of 2010 (click here to download).